Who doesn't love a good pizza – surely it's one of the world's great comfort foods. For the past few years, I've been putting some effort in to improve my pizza-making skills, and I've been pretty happy with the results. A Baking Steel, a very hot oven (280˚C), and a 48 or 72 hour cold-proved dough, together with a lot of practice have produced some pretty decent results. But good though they were, I always felt that these pizzas could be even better.
Enter the Uuni. I've been looking at Uuni ovens for some time now, intrigued by the possibilities they offer. Fired by hardwood pellets, they claim to heat the stone base to 500˚C in ten minutes, and then cook a 12" pizza in just sixty seconds. That sounded too good to be true, but I wanted to learn more. I read review after review after review, and they were overwhelmingly positive. I had to try one. So, I finally committed myself and bought an Uuni 3.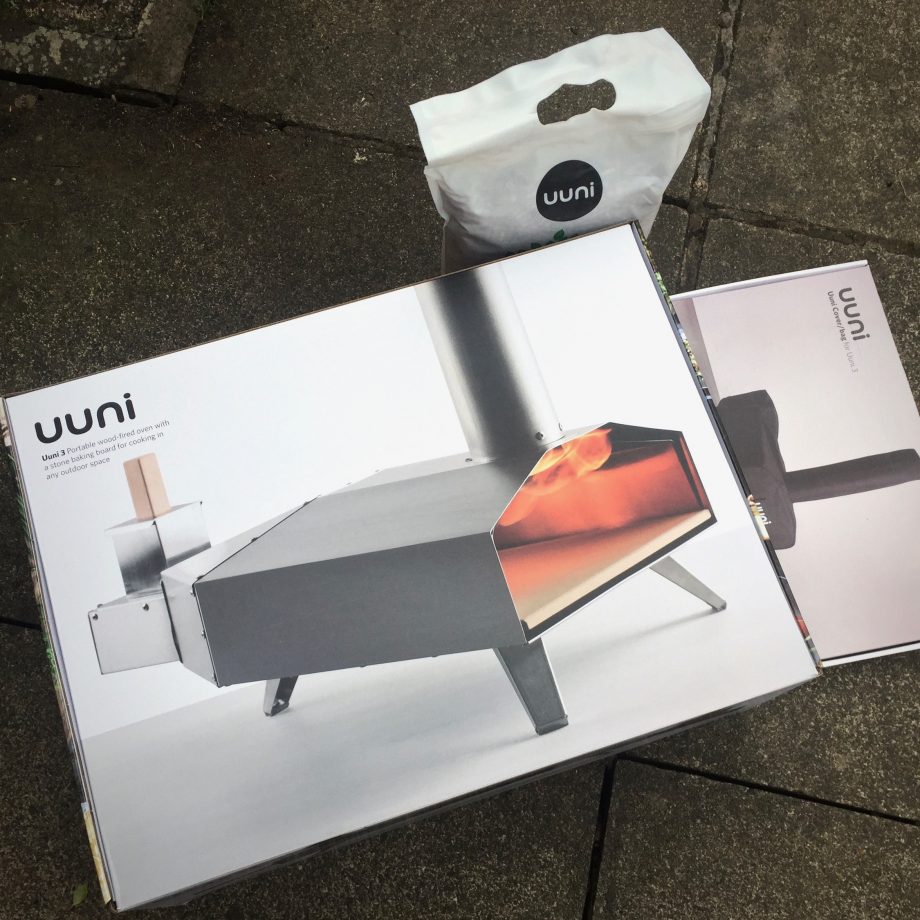 Assembly was very simple – the whole thing took about ten minutes to put together.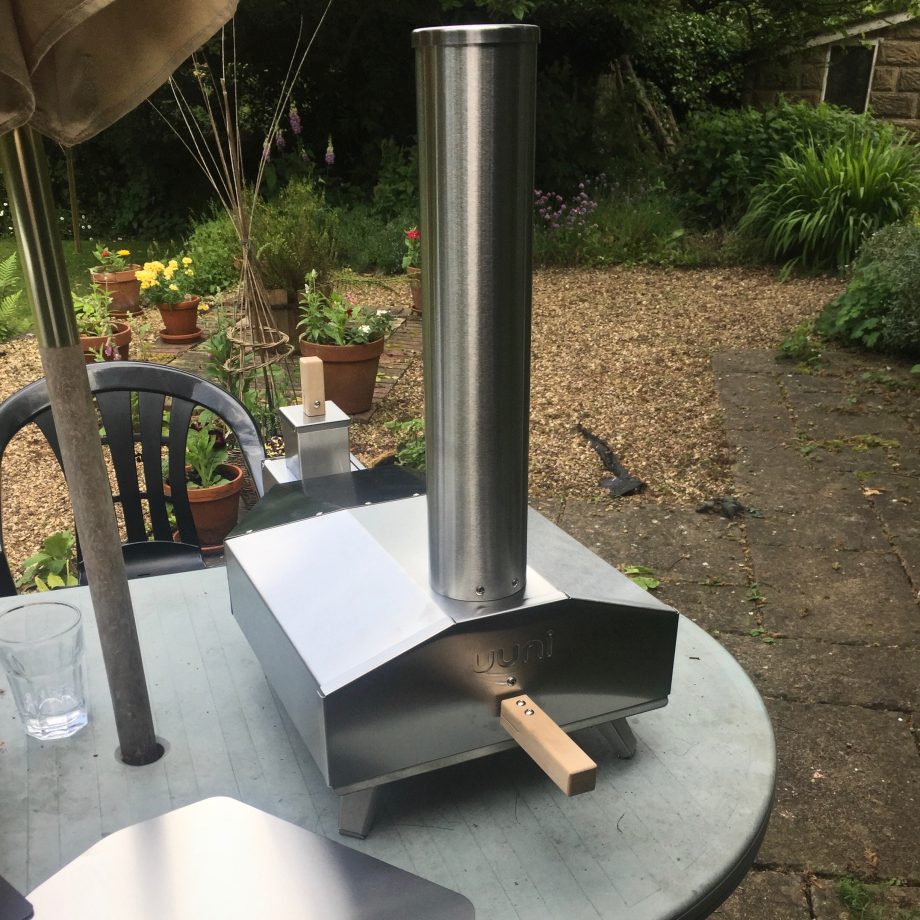 I found a small table to stand it on and lit it to see how it worked. The instructions said to burn it for 30 minutes before the first use to "season" it – I guess that's to remove any oils or other contaminants left over from the manufacturing process. I didn't have an infra-red thermometer to check the temperature (something I very quickly remedied), but it certainly seemed very hot in there.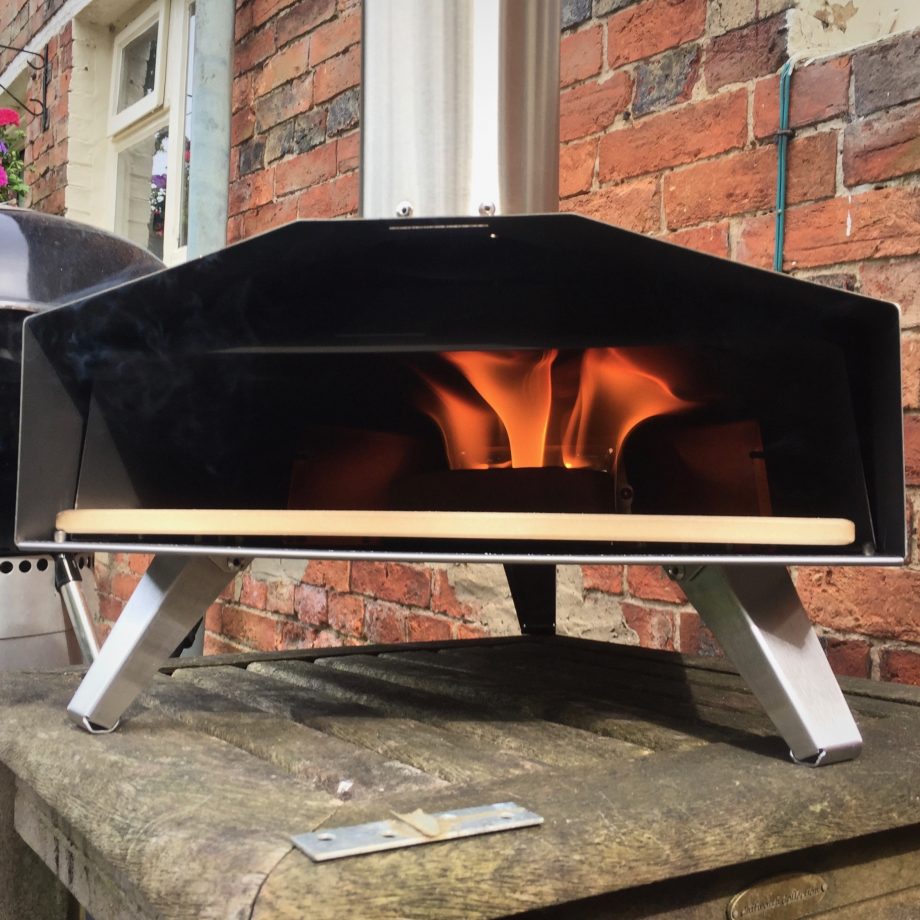 Later that evening, it was time to try it out for real. I'd ordered the Uuni the previous day, and luckily had the foresight to make some pizza dough that evening. I stuck with my tried and tested dough recipe that I had been using for some time now – a 50/50 mix of 00 pasta flour and regular plain flour, at 66% hydration. This batch had only been proving in the fridge for about 24 hours, but it would have to do – I was impatient to try this oven out.
I made three pizzas in all. The first, a simple margherita. This first pizza caught me a little unawares. I had been sceptical of that 'cooks in sixty seconds' claim, but I really shouldn't have been. The pizza cooked astonishingly quickly. You have to rotate the pizza a couple of times while it's in the oven to keep it cooking evenly, and I wasn't really quick enough off the mark. The resulting pizza had a blacker crust than I would have liked, but the base was excellent with just the right degree of crispness across the bottom. For a first attempt, I was very pleased with the result.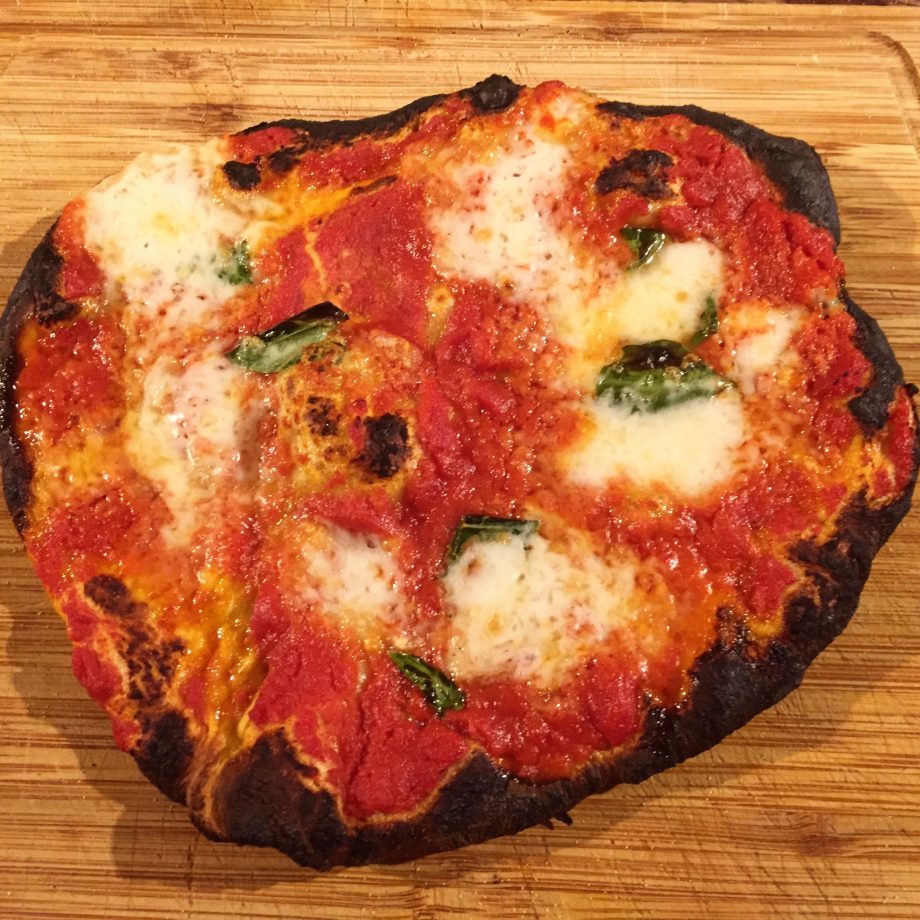 The second pizza was pepperoni and jalapeño. Once again, the crust was a little burnt, but overall the pizza was excellent. I needed to be much snappier on turning those things around in there.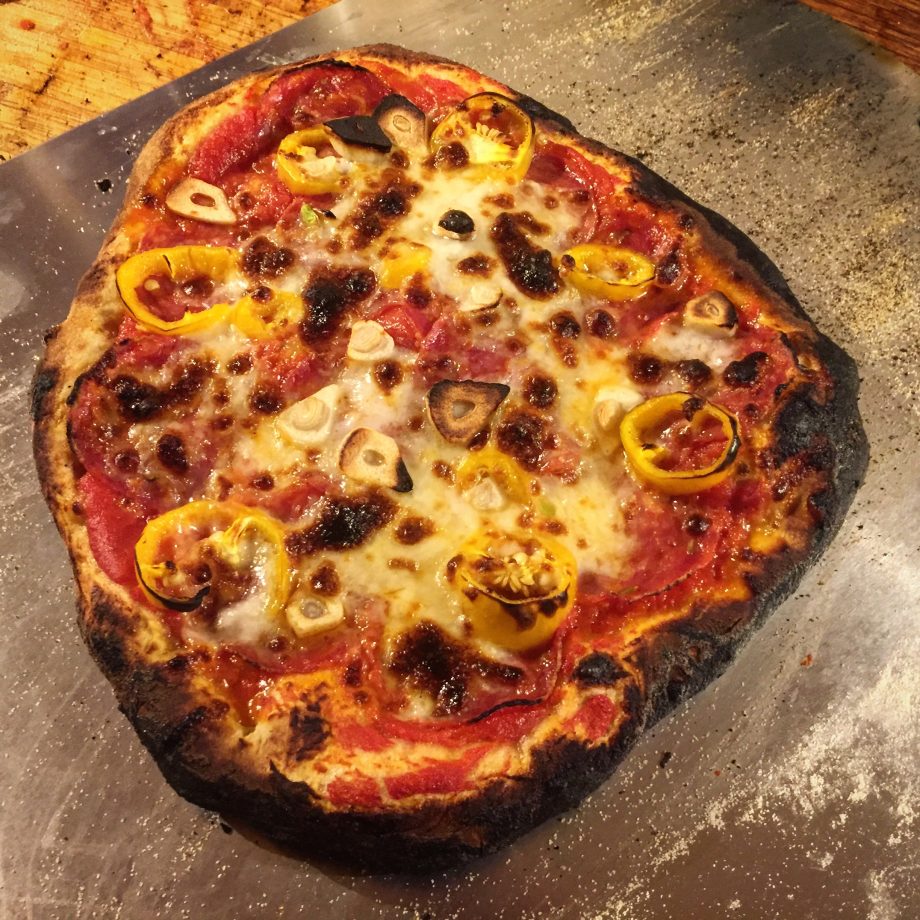 The final pizza that night was chorizo and red pepper. I tried much harder to keep on top of this one, and turned it much more frequently. The resulting crust was a much better colour, but the base wasn't quite as good as the previous two. I suspect I'd let the oven cool down a little too much before putting this one in – it's all to easy to find out that the fire has burnt through its hopper full of pellets without you noticing.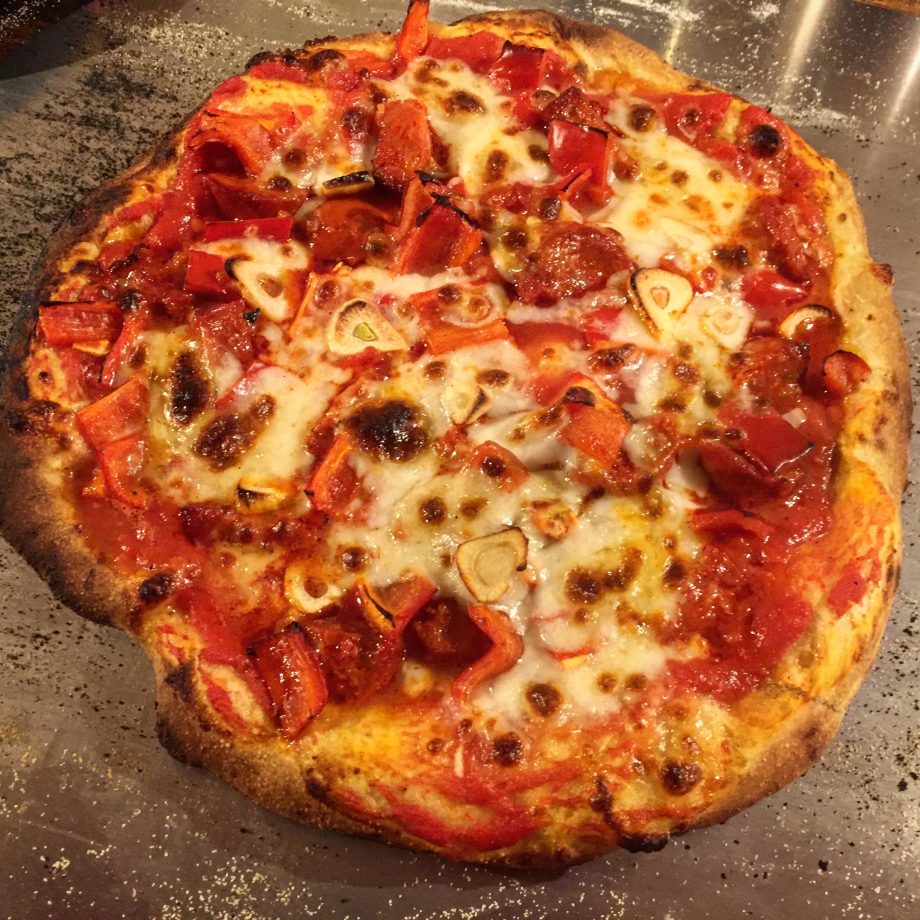 On the second night, I tried another couple of pizzas, and with these managed to keep the burnt crusts at bay and still retain the crispness of the base.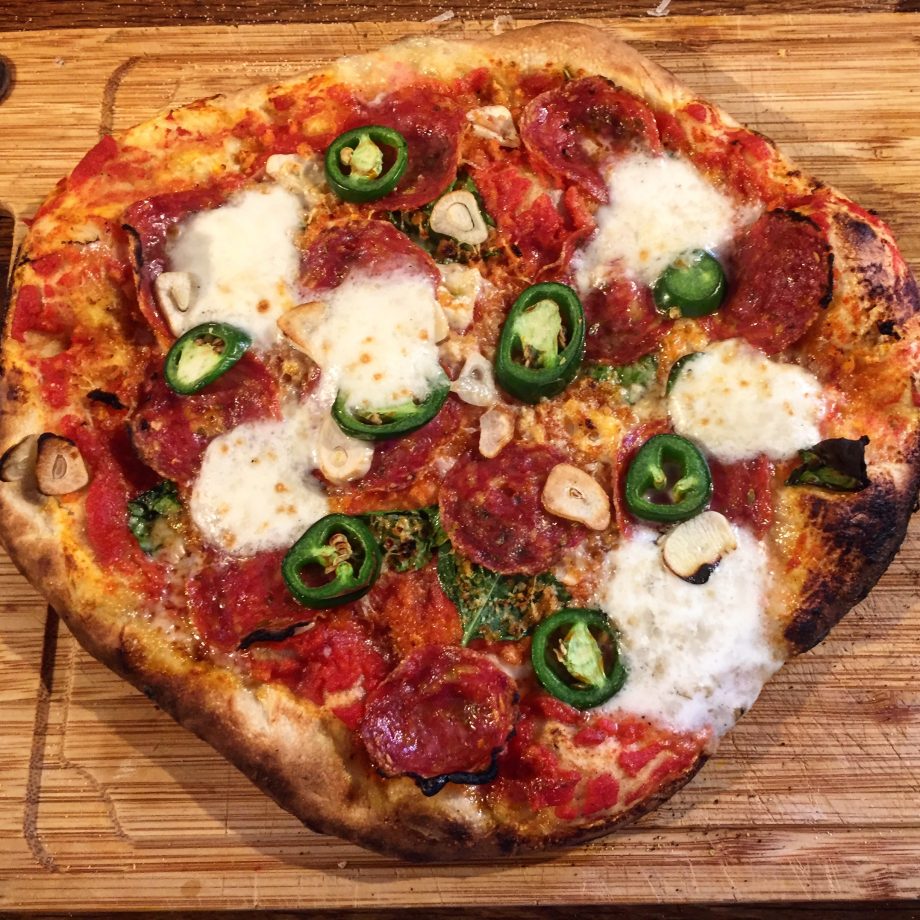 Many of the reviews I'd read had said there was a learning curve before you could get the best results, and it does feel like you need a couple of cooking sessions before you get used to how it behaves – it's very different from a regular domestic oven. It's not at all difficult to use though, and you can be producing very good pizzas right from day one.
All in all, I have been extremely pleased with the results. This little oven is clearly capable of turning out some absolutely top-notch pizzas. Even my early imperfect attempts have been far better than I had ever achieved with my previous setup. I'm looking forward to experimenting further.