It's a Bank Holiday weekend. We're in lockdown. Some baking is in order. I scan the shelf for a suitable cook book. We need comfort food, and who better to provide that than Nigella.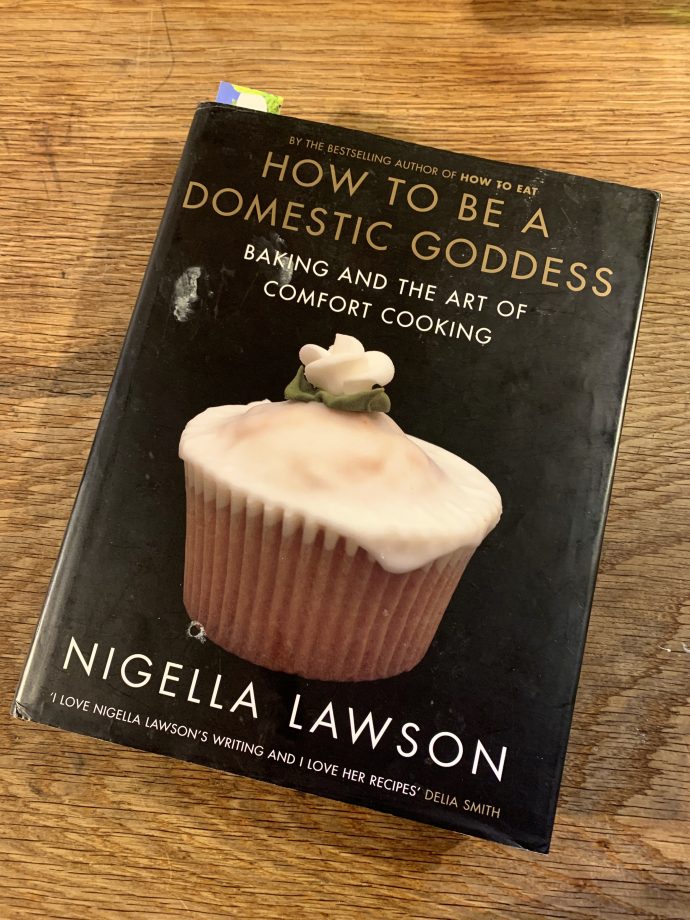 I pull out my copy of How to be a Domestic Goddess. A well used book, complete with a smear of what I suspect is icing sugar on the cover. I bought this as soon as it came out, having already fallen in love with her How to Eat. Published in 2000, it's twenty years old, but it feels like it's been a part of my life forever.
Flicking through, I spot a photo that catches my eye every time I open this book. Ricciareli. I've never made these, but they look fabulous.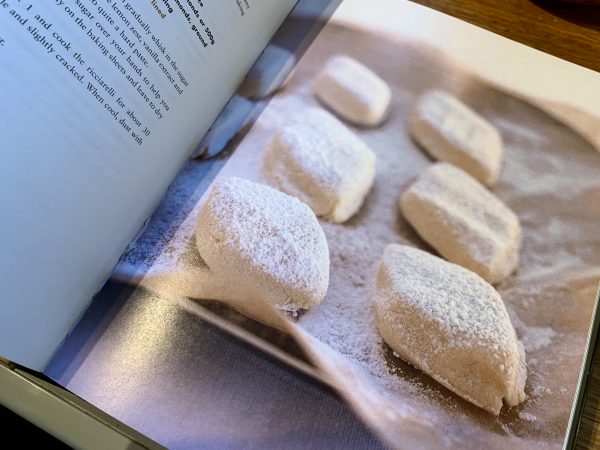 I check the ingredients list. I have everything I need – I'm finally going to make these delicious looking almond biscuits.
2 large egg whites
pinch of salt
225g caster sugar
zest of 1 lemon
1/2 tsp vanilla extract
1 tsp almond essence
300g ground almonds
I whisk the egg whites with the pinch of salt until stiff, then gradually whisk in the sugar. It quickly turns into shiny, sticky, marshmallow-like goo. Next, I add the lemon zest, the vanilla extract and the almond essence, together with the ground almonds, stirring well until it forms a stiff paste.
I shape them into small diamond-shaped lozenges and put them on a baking tray. They don't look anywhere near as neat as Nigella's, but they're not too bad. Now they need to be left to dry overnight.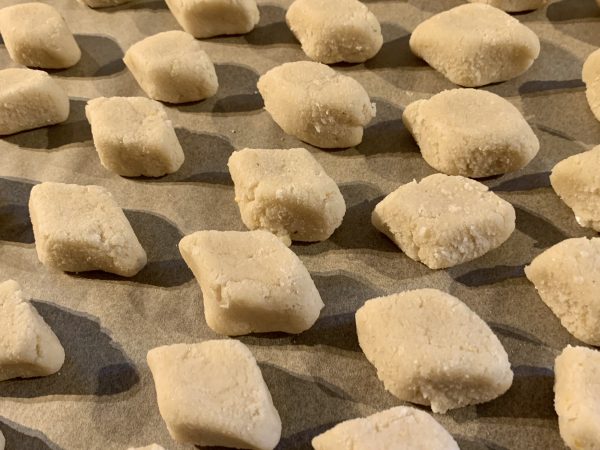 The following morning, I heat the oven to 140˚C and cook them for 30 minutes.
When the come out, they're pale, albeit a touch more golden than Nigella's, and firm to the touch. Once they're cool, I dust them with icing sugar.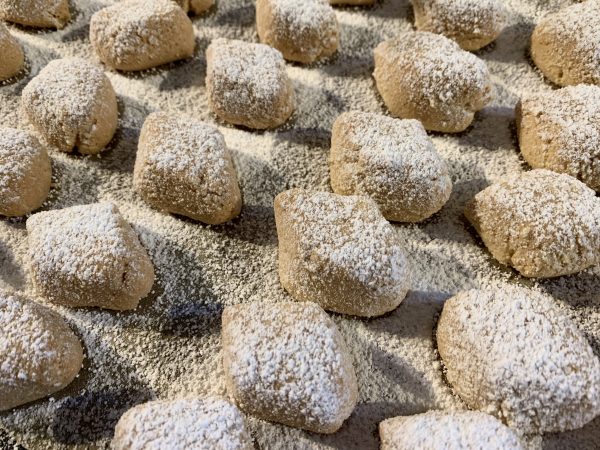 They're delicious. Firm on the outside, chewy on the inside. And so almondy, with just a hint of lemon. They're wonderful. Why have I never made these before? I'll certainly be doing them again.
We've already got through a good half dozen. I doubt these are going to last long.