Yotam Ottolenghi is well represented in my cookery library; I have a good few of his books. In fact I think I have all but one of them. For some reason I never got around to buying Plenty. I should probably do something about that. His recipes are invariably good, and his weekly Guardian column is a must-read every Saturday.
There are some who complain that his recipes contain too many uncommon ingredients, but I don't find this to be generally true. Mind you, I suspect my pantry is probably better stocked than most when it comes to obscure ingredients. This recipe comes from his Ottolenghi Simple – a book designed to provide easier recipes containing less ingredients than he might normally choose.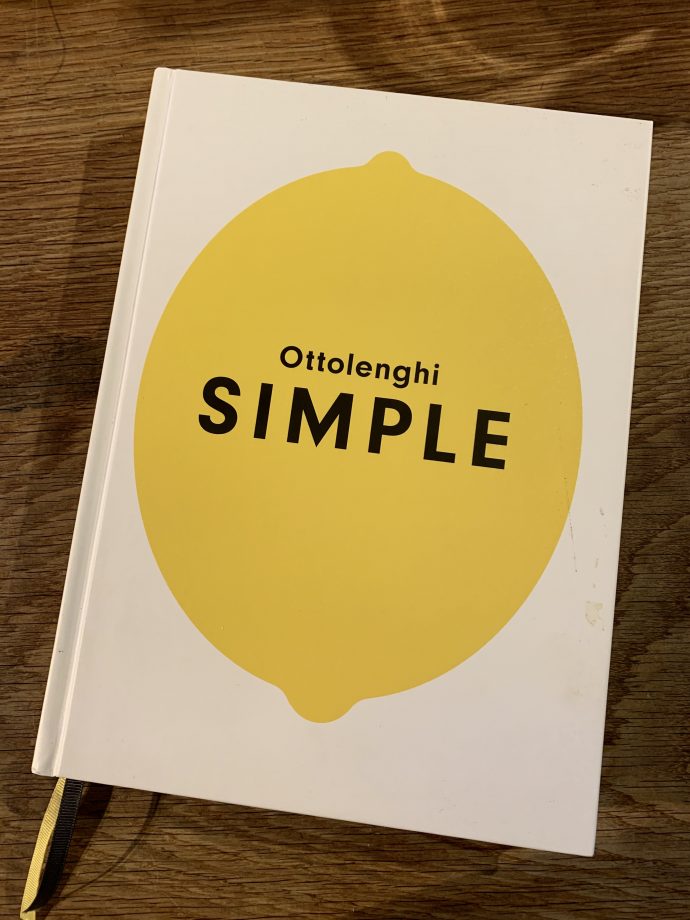 I looked at this recipe last week when I was looking for something to do with my chicken legs, but in true Ottolenghi recipe style, I was missing one of the main ingredients – the white miso. This week I'm ready.
I've not made this one before, but it sounds good. The recipe is for six (bizarrely as it requires eight chicken legs). There's only two of us though, and I only have two chicken legs. That sounds plenty. Looking at the sauce ingredients, it sounds a bit scant for eight legs and I decide to go with the full quantity of sauce. More sauce is always good, right?
So, I score the skin on the legs and mix them with some oil and a little salt and set to one side.
I heat a frying pan, and once hot, I add the chicken legs, skin side down, and sear. After about five minutes, I turn them over – one of the legs has stuck to the pan and a hunk of skin tears off. That's annoying. I push it roughly back in place and cook the other side of the legs for another five minutes.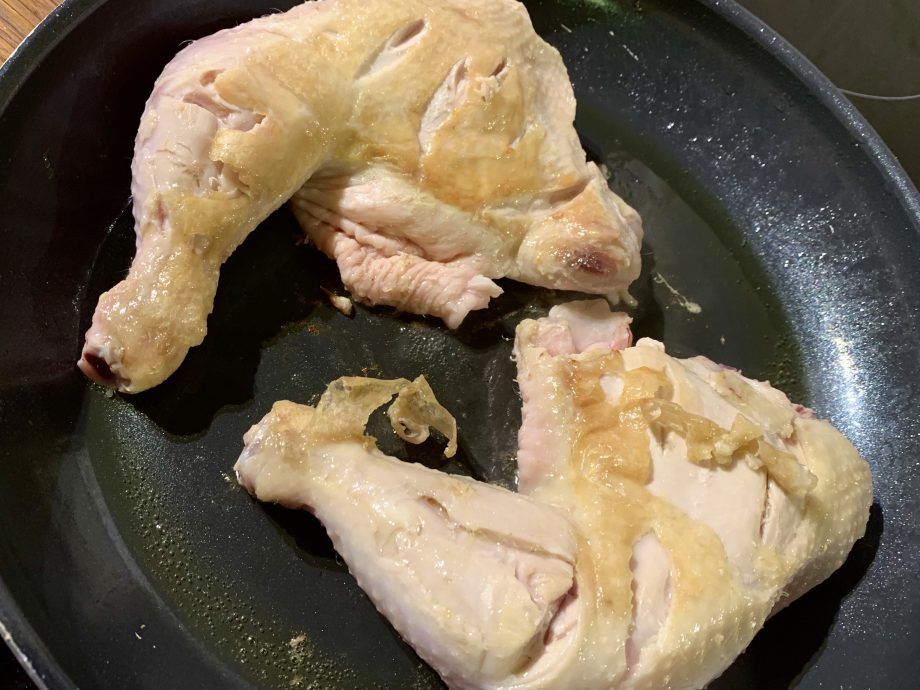 Now for the sauce:
2 1/2 tbsp mirin
2 1/2 tbsp maple syrup
2 1/2 tbsp soy sauce
80g white miso
30g fresh ginger, peeled and finely grated
3 garlic cloves, crushed
1 lime, zest and juice
I whisk all these together to mix and then add the chicken, stirring until well-coated.
Next, I take a small roasting tin and layer the rest of the ingredients on the bottom.
40g coriander stems
2 red chillies, sliced in half lengthways
10 spring onions, 8 sliced in half lengthways, 2 finely sliced, to serve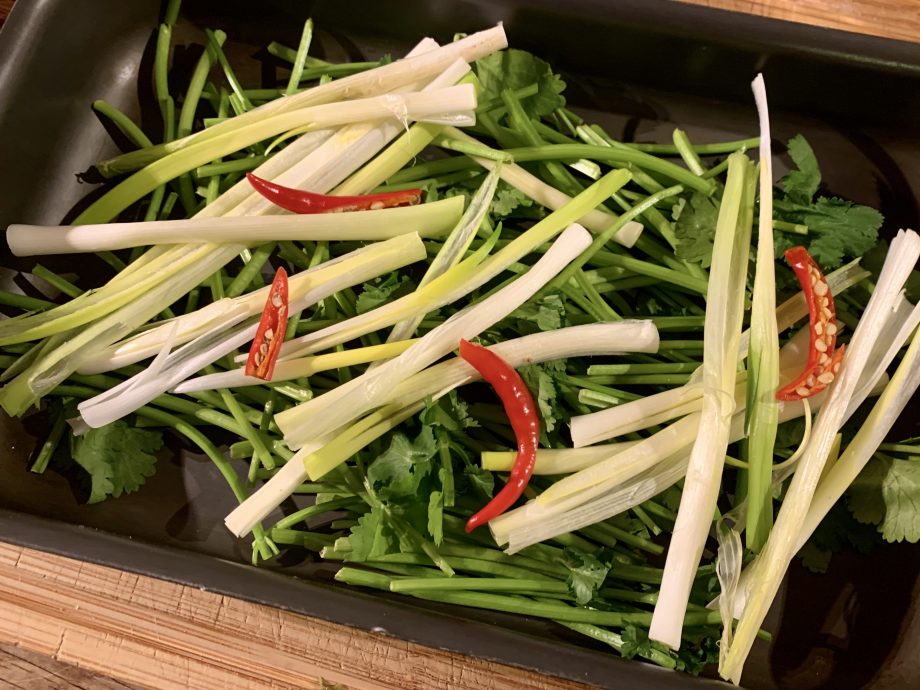 The chicken then goes on top, skin side up (well, what's left of it).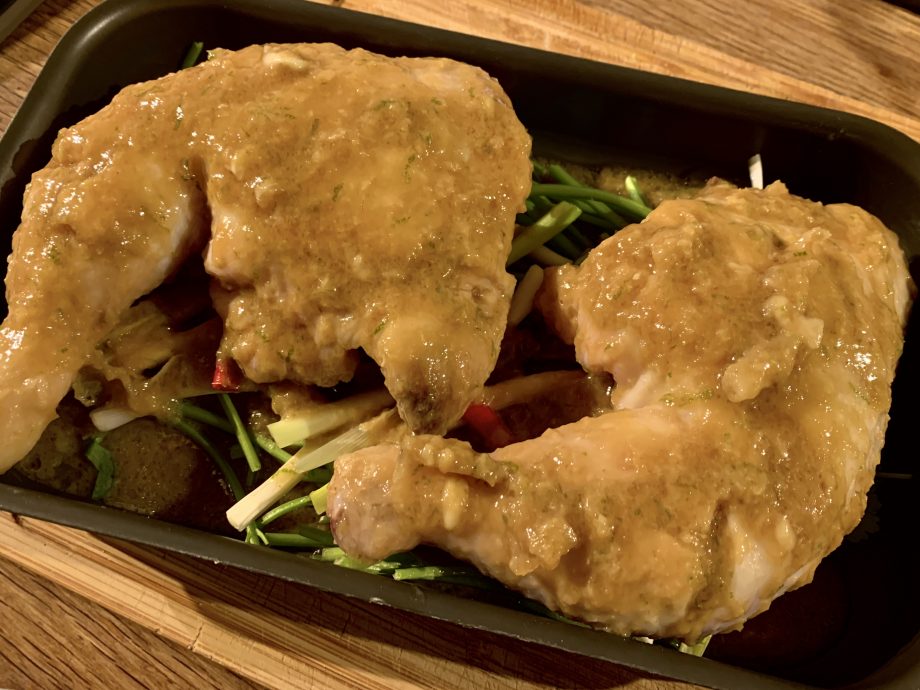 I cover the roasting tin with foil and cook at 200˚C. After 20 minutes, I remove the foil, turn the legs over (skin side down) and cook for a further 15 minutes uncovered. Finally, turn the legs back over and cook for a further 15 minutes. It's smelling good.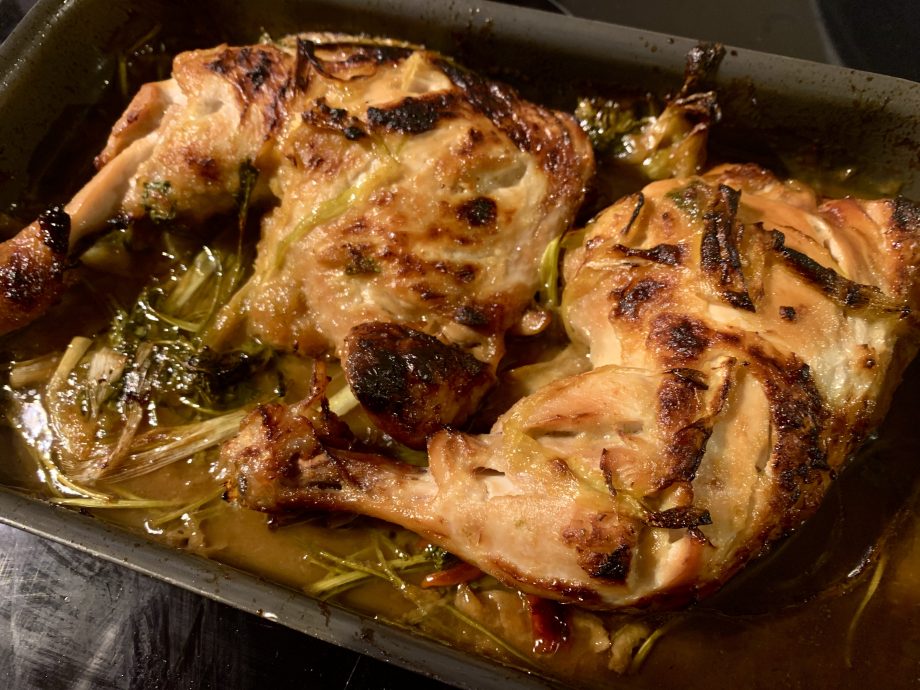 I serve it with some salad leaves and tomato, springing with the sliced spring onion.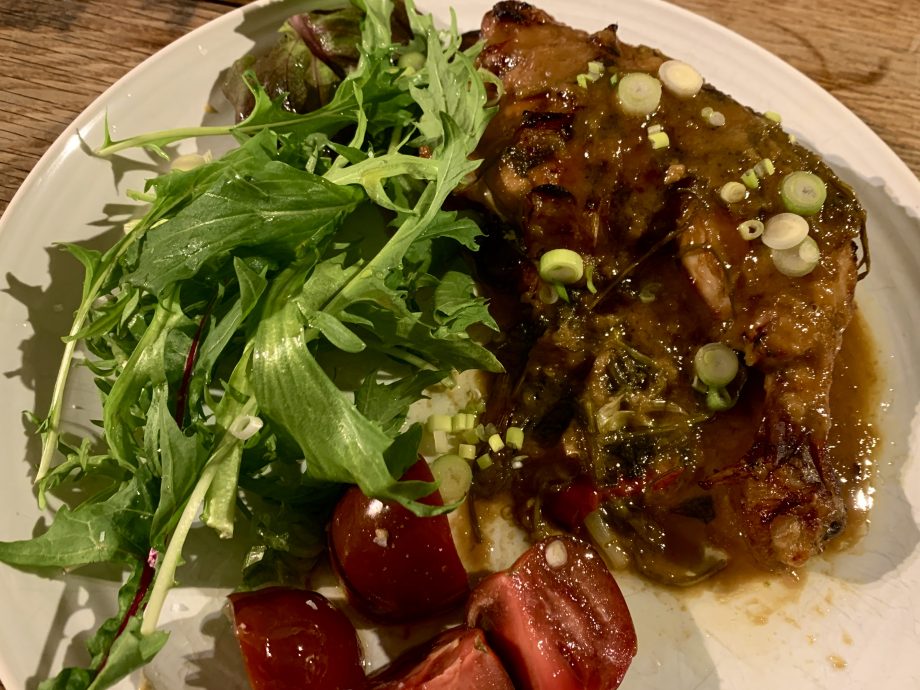 This is really tasty. Sticky, tangy, savoury, full of flavour. It's absolutely delicious and certainly one I'll be making again.
I have a pile of chicken wings in the freezer. I think this sauce would work wonderfully with those. That's one dinner for next week sorted then.