I like Nigel Slater's recipes. They're invariably uncomplicated, straightforward and tasty. I have a good few of his books, so for this meal I opted for Eat: The Little Book of Fast Food.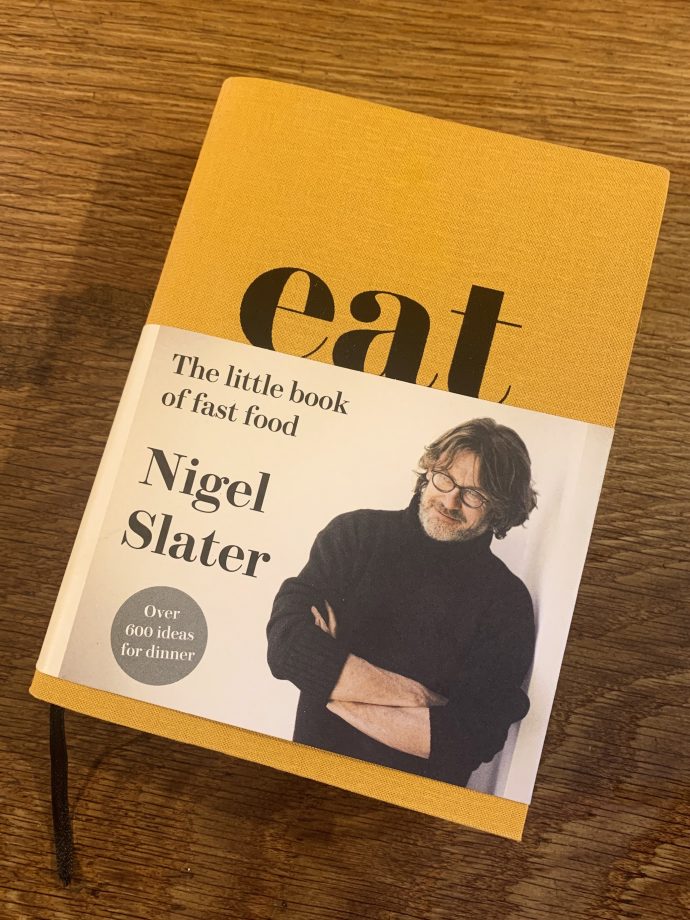 The inside cover describes this book as:
Just straightforward, delicious cooking.
For the times we just want to eat
Sounds good to me.
The recipe I've chosen is Tomatoes, Charred Onions and Steak. The whole thing has just three ingredients – four if you count the butter it all gets cooked in. It sounds quick, easy and delicious. I start with 450g rump steak. Well, it's two packs of 200g each – that's the best Ocado could provide. One of the steaks looks a bit scraggy, but I'm sure it will do. I season the steaks with salt and black pepper on both sides.
Next, 650g large tomatoes, halved.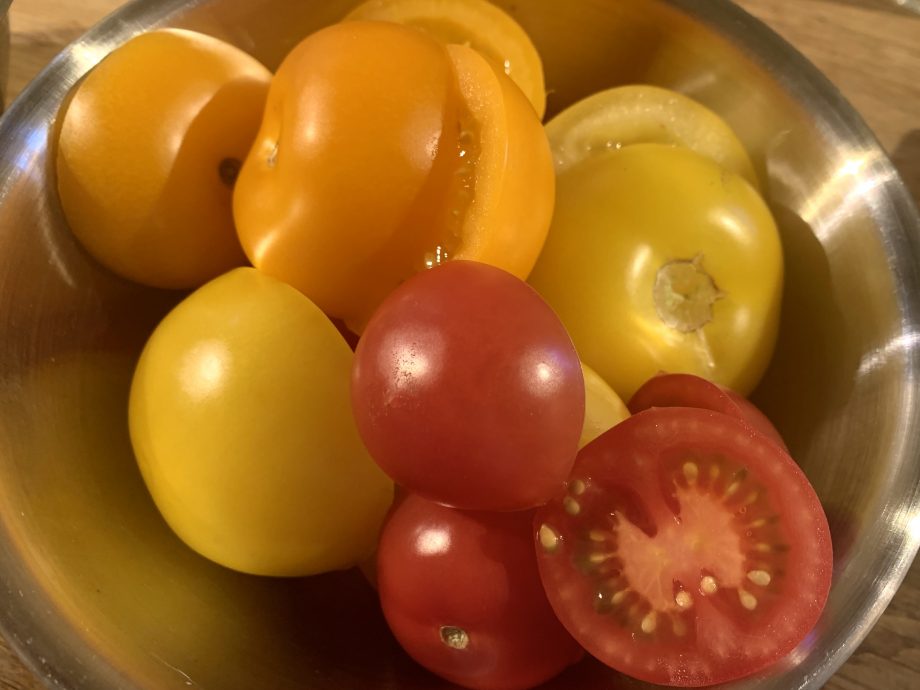 And 3 large spring onions, halved.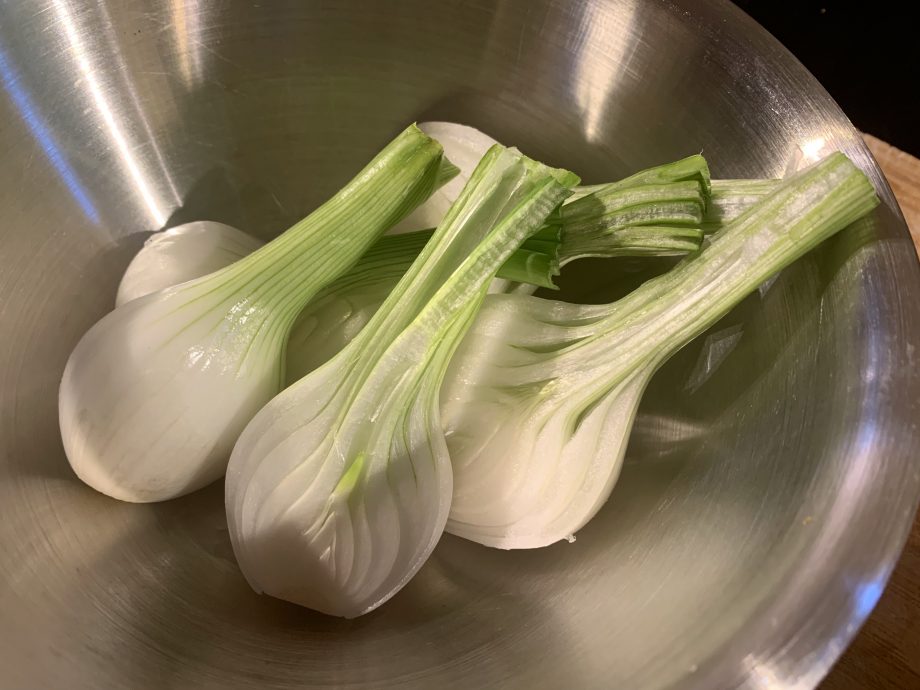 I melt 60g butter in a pan, and brown the meat on both sides, then set it aside.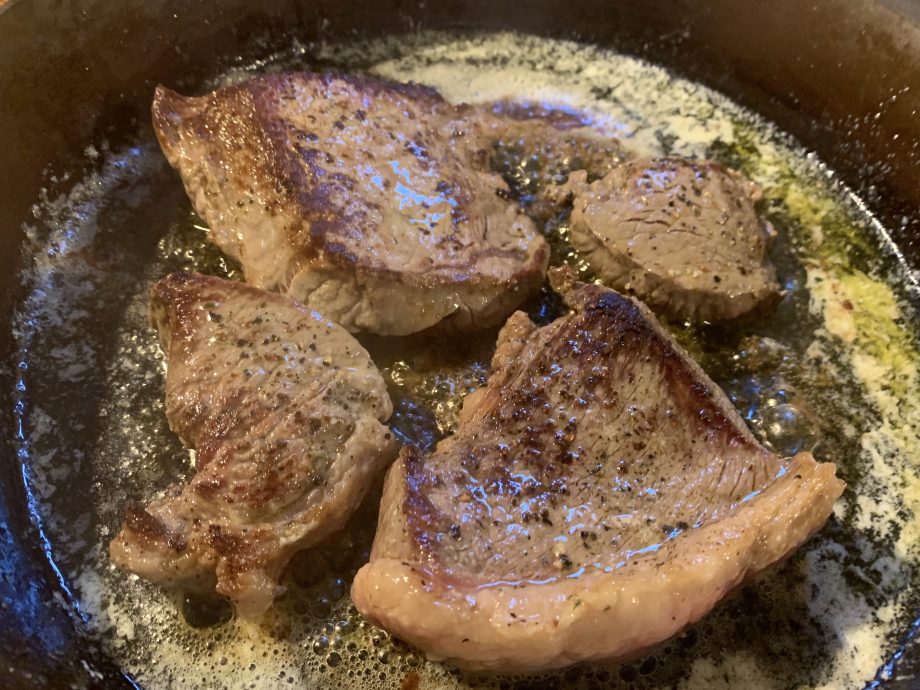 I add the spring onions to the pan and let them brown a little.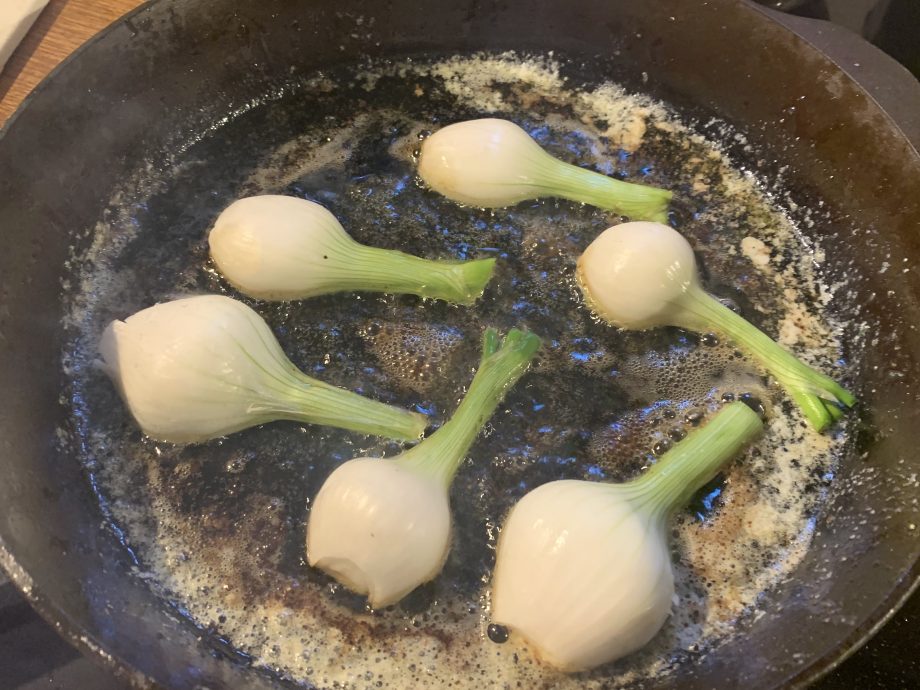 Next, I add the tomatoes, cover with a lid, and let them cook for another 10-15 minutes.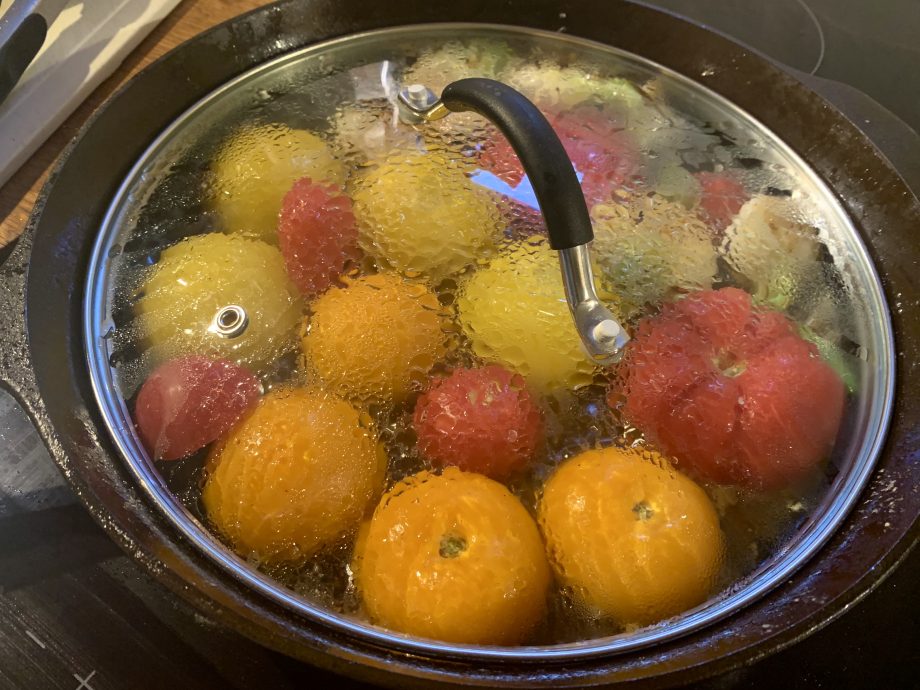 Once the tomatoes are soft, I season generously and press them lightly with a spoon to release their juices into the pan.
The steak has now rested and I cut it into thick slices.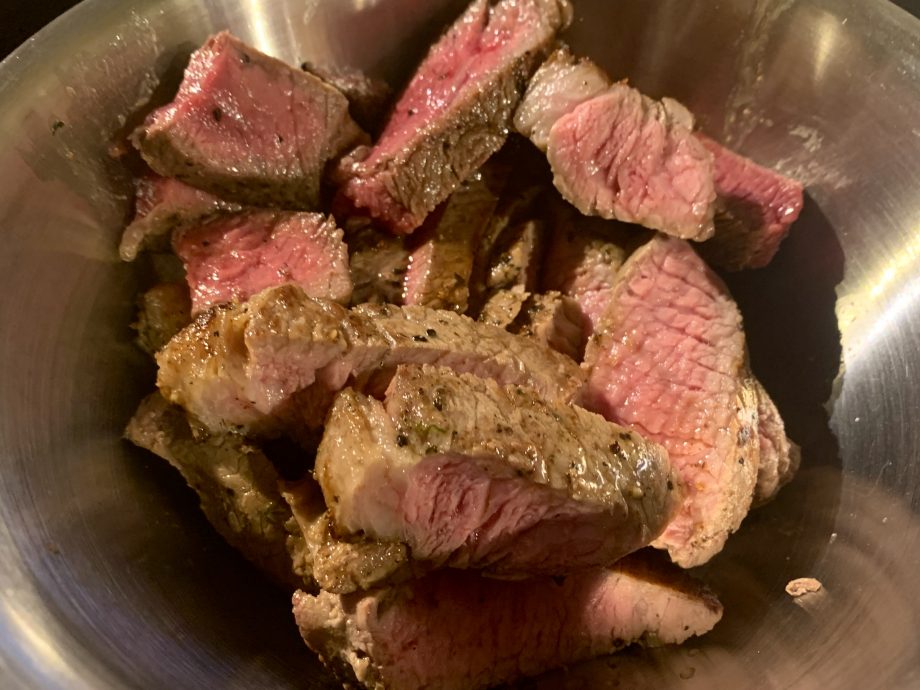 I add it back into the pan, tucking the pieces between the tomatoes, and cook for another minute or so.
I serve with a thick slice of bread.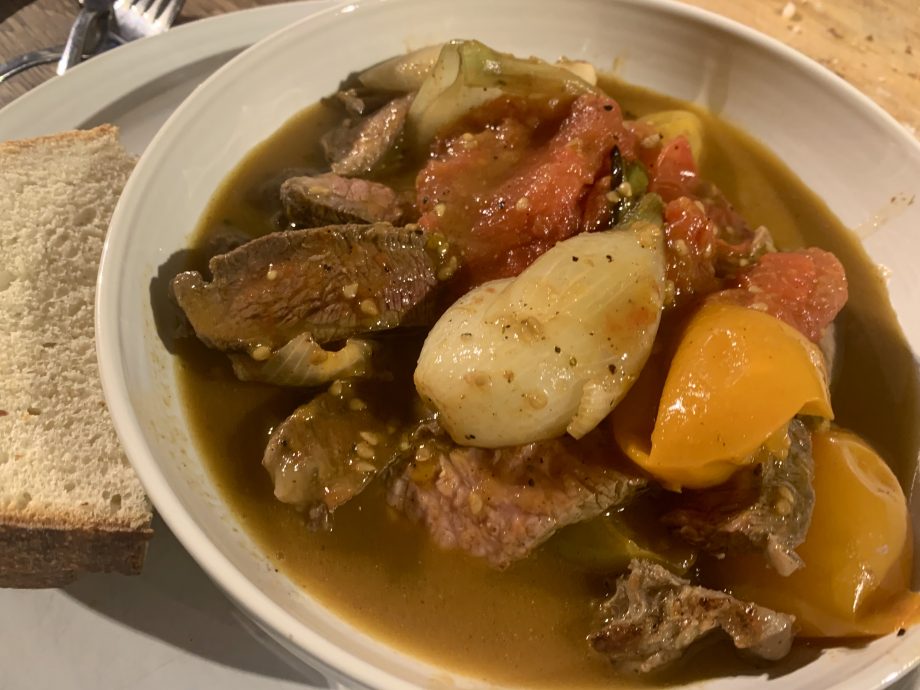 Incredibly quick and easy to make, and packed full of flavour – this is delicious. I'm surprised at the amount of juices released by those tomatoes, but boy does it taste good. Full marks to Nigel for this one.